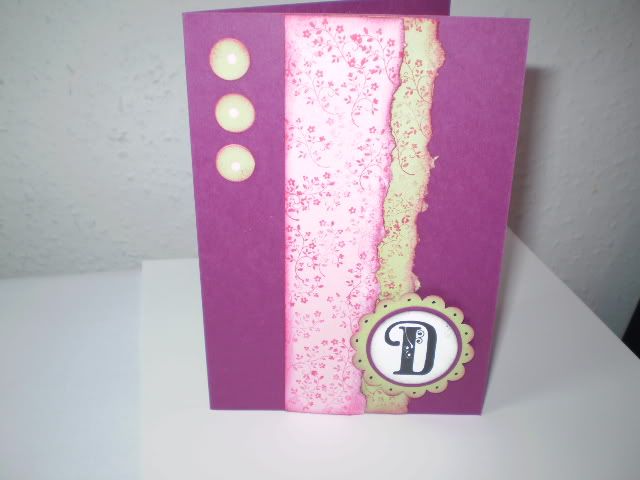 Montags. Definitiv nicht mein Lieblings Tag. Ich habe montags immer das Gefühl als ob ich nichts anderes mache als meinen Kinder hin und her zufahren - Ich habe ernsthaft überlegt ob ich mir Taxi auf meine Stirn Tätowieren lasse. Aber – Heute habe ich mir Zeit genommen um diese Karte zu basteln.
Monday. Definitely not one of my favourite days. I always have the feeling on Mondays as if I do nothing but drive my kids around from one place to another. In fact I've seriously considered have Taxi tattooed onto my forehead.
Today however I took some time for myself and finished this card.
Stamp Set - Tiny Tags & Broadsheet Alphabet. Tonkarton Erster Schritte. Stanze 1 3/8", 11/4" und 1/2" Kreis. Wellen Kreis, 1/8" Manuelle Stanze und Stamp Pad - Wasser Melone und Basic Black
Linda